Some of Our Existing Clients:

Diligent Cleaning stands for scrubbing, steaming, disinfecting and polishing
Diligent Cleaning is the leading professional kitchen cleaning services in Dublin. We provide deep cleaning services of commercial kitchens, servicing the cleaning needs of restaurants, hotels, take aways, cafes and bars.
Commercial kitchens must adhere to specific government regulations that pertain to the hygiene of the area (e.g. Food Safety Authority of Ireland Act, 1998). We ensure your kitchen cleanliness complies with strict FSAI hygene standards, guaranteeing that your premises will pass cleanliness inspections and advising you of areas to focus on, therefore maintaining approved licences.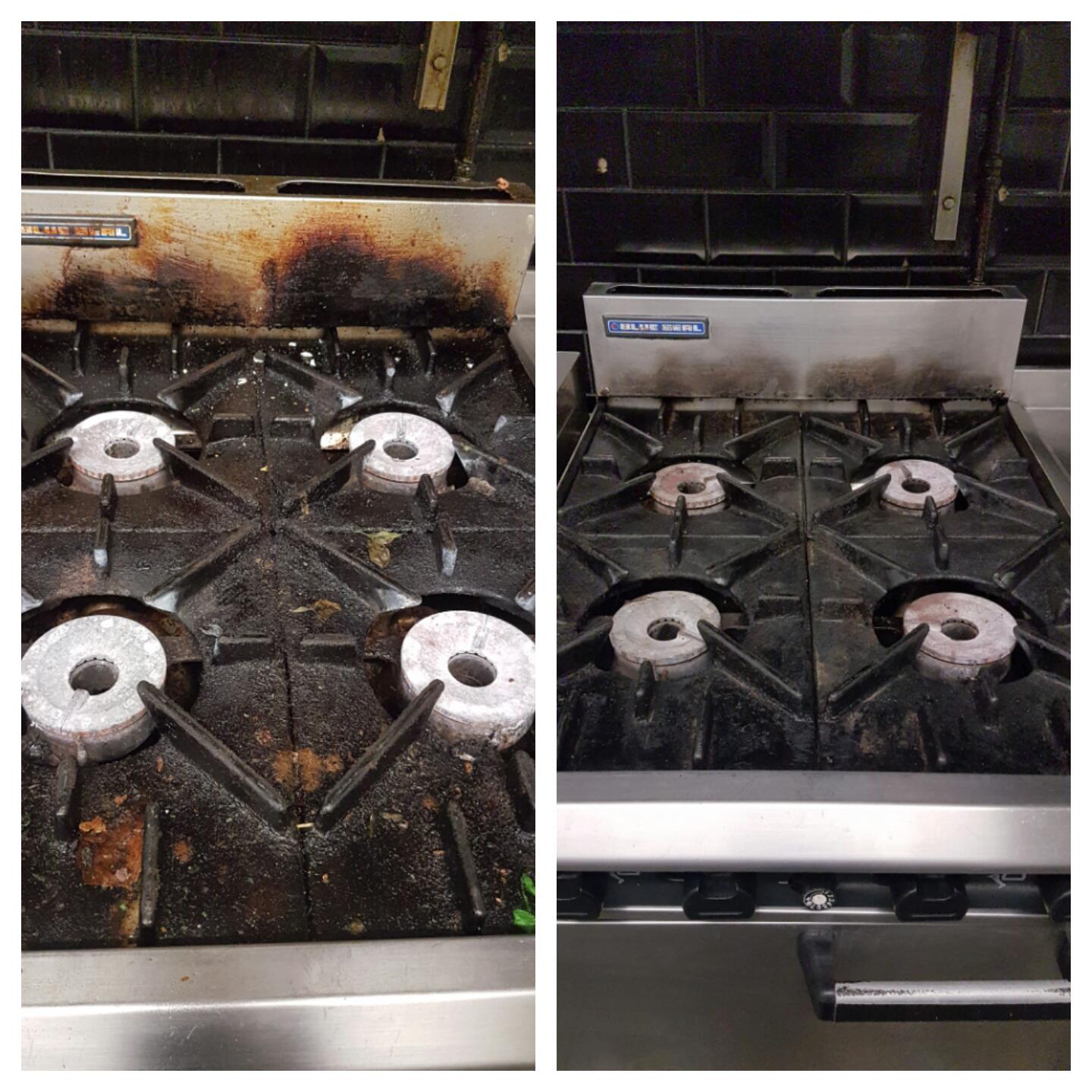 Your staff may be responsible for general kitchen cleaning but for a more intensive deep clean to remove all the grease and grime, which we would recommend at least every 3-6 month dependant on how busy your kitchen is, you should call in a professional cleaning company to ensure your kitchens cleanliness complies with strict HSE hygiene standards.
Diligent Cleaning provides a full-service deep cleaning package for your kitchen. We will thoroughly clean those areas that are less accessible and which may be forgotten about or ignored during daily cleaning. Our professionally trained team of specialists will use different cleaning methods from steam cleaning to remove general dirt and grease through to specific chemicals in order to remove the worse ground in dirt and grime. We use only the highest quality products which have been designed specifically for use in commercial kitchens.
Upon completion of the service, we will issue you a cleanliness certificate, that will certify your premises were professionally cleaned and disinfected.
In order to keep disruption to your residence or business to a minimum, we will ensure that our cleaning work is completed efficiently and at your convenience. At Diligent Cleaning, our staff works flexible hours and can work within strict deadlines and scheduling limitations. We understand that our clients are busy and require quick and professional attention.

Commercial Kitchen Deep Cleaning Service Checklist:
Clean, degrease and polish extractor cooker, hob, fan, filters, deep fryers, ovens, microwaves and any other specified equipment
Remove mould and grease from wall tiles, wash down walls
Scrub and polish floors
Scouring all metal Surfaces & remove lime scale and polish sinks / shine taps
Clean ceilings
Clean and polish all kitchen cupboards and drawers both inside and out – where empty
Wipe all woodwork (doors, door frames, skirting boards)
Clean windows from the inside; wipe down window sills / window ledges
    

        
    
       
    
    

        
    
Here are just some of the reasons why you should go with Diligent Cleaning:
Highly trained and experienced professionals.
No time-span. The job is finished when the place is cleaned.
Reliable service. We've been in this business for many years, so you can trust us.
Highly efficient equipment and advanced clean-up methods.
Quality guaranteed. Inspection, reports and on-site standards.
Dedicated 24/7 customer support team
Contact us now and discuss your kitchen cleaning requirements with us
on 01 551 0371 or 085 272 7845.