Some of Our Existing Clients:

Property Type
SPECIAL OFFER
20% OFF Deep Cleans
Deep Cleaning Prices From
Studio Apartment
WAS €125.00
NOW €90.00

1 Bedroom House
WAS €222.00
NOW €185.00
2 Bedrooms House
WAS €252.00
NOW €210.00
3 Bedrooms House
WAS €300.00
NOW €250.00
4 Bedrooms House
WAS: €360.00
NOW: €300.00
5 Bedrooms House
Please contact us
Welcome to Diligent Cleaning Dublin
Diligent Cleaning is a professional cleaning company based in Dublin. We are fully insured and we provide excellent quality cleaning services. Our cleaning operators are uniformed, vetted and they go through an extensive training process.
Diligent Cleaning stands for high-end professional equipment and quality cleaning solutions that are not available in-store. The company is fully dedicated to bring you absolutely fantastic results.
We truly value and listen to our clients, aiming to deliver the best experience possible and tailoring our cleaning around the client's needs.
We provide end of tenancy cleaning, quality carpet cleaning, window cleaning, upholstery care and much more. We are licensed cleaning company. We are certified by CleanPass and Fetac Health and Safety and we also hold certificates in Manual Handling and Infection Control. Not totally convinced? Here are four reasons why you should hire us:

Five Star Quality
Our cleaning professionals are qualified and experienced. They use only the best and latest hi-tech cleaning equipment to deliver fantastic results.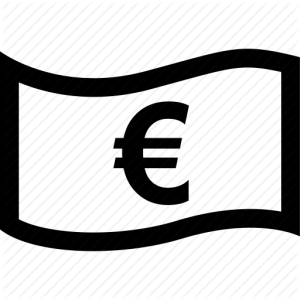 Reasonable and transparent pricing
We offer excellent packages and our rates are affordable. There are no hidden charges.

24/7 Customer support
Email or call us and we will answer your query swiftly and courteously.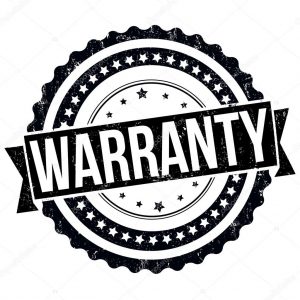 72 hours Guarantee
In the unlikely event that we do something wrong, we will return straight away and fix it at no charge.
CALL or EMAIL US now for a QUICK, FREE, NO OBLIGATION QUOTE
Cleaning Checklist
** Checklist will vary based on chosen service
Kitchen
Clean and polish all kitchen cupboards and drawers both inside and out
Clean both inside and outside refrigerator & freezer
Washing machine, dishwasher, microwave is cleaned down inside & out
Clean and polish hob & grill
Clean, degrease and polish extractor fan + filters
Remove mould and grease from wall tiles, wash down and polish
Clean exterior of all kitchen appliances such as kettle, toaster, etc.
Wipe and wash down kitchen countertops
Remove lime scale and polish sink / shine taps
Clean windows from the inside; wipe down window sills / window ledges
Wipe all woodwork (doors, door frames, skirting boards)
Wipe down radiators
Wipe down curtain rails
Clean plugs, light switches
Vacuum and wash hard floors
Wipe down dinning table, chairs
Hoover soft furnishing and underneath them
Wipe down all furniture and behind it
Clean lights switches & lights fittings, plugs, lamp shades, sockets
Bathroom:

Clean and disinfect bath, remove limescale
Wash and disinfect shower cabinet / screen from inside and out / de-scale
Clean and disinfect toilet from inside and out
Wash, disinfect and de-scale sink / shine taps
Wash down tiles, remove mould & wipe tiles
Read More
Frequently Asked Questions
What does your deep clean service include?
Kitchen
Cupboards and drawers are all cleaned and polished inside and out.
Counter tops are wiped down and washed.
Sink and taps are disinfected and polished. Limescale is removed.
Wall tiles are cleaned and polished. Mould and grease is eliminated.
Refrigerator and freezer cleaned both inside and out.
Microwave is cleaned down.
Hob and grill are cleaned and polished.
Extractor fan and filters are cleaned of grease and polished.
Kitchen appliances such as kettle and toaster are all cleaned.
Windows cleaned on the interior. Window sills and ledges wiped down.
Ceiling lights cleaned.
Light switches, fittings, plugs, sockets, lampshades all cleaned.
Doors, door frames, door handles cleaned.
Radiators wiped down.
Hard floors vacuumed and washed.
Bathroom and Toilet
Bath washed and disinfected. Limescale removed.
Shower cabinet and screen washed, disinfected and descaled.
Toilets cleaned and disinfected.
Sink and taps cleaned, disinfected and descaled.
Tiles washed down. Mould, grease and limescale removed.
Mirrors cleaned and polished.
Cupboards, shelving wiped and cleaned. Stainless steel polished.
Windows, window sills and ledges cleaned and wiped down from the inside.
Doors, door frames, skirting boards cleaned.
Towel rail cleaned.
Extractor fan wiped down.
Ceiling lights, light switches and plugs cleaned.
Floors vacuumed and mopped.
 Bedroom Cleaning
Doors wiped down.
Skirting boards cleaned.
Wooden furniture cleaned, dust and dirt removed carefully.
Windows, window sills and ledges cleaned from the inside.
Cupboards and wardrobes cleaned inside and out.
Cobwebs removed.
Coving, picture rail, cornice, curtain rails cleaned.
Light switches, fittings, lampshades, plugs and sockets cleaned.
Mirrors and pictures cleaned and polished.
Fire surround and radiators cleaned.
Furniture cleaned behind and under.
Upholstery vacuumed.
Hard floors vacuumed and mopped.
Living Room
Picture frames and mirrors cleaned and polished.
Windows, sills and ledges cleaned on interior.
Doors wiped down.
Skirting boards cleaned and dust removed.
Light switches and fittings, lampshades, plugs and sockets cleaned.
Cupboards and furnishing cleaned inside and out.
Furniture cleaned behind and under.
All surfaces dusted and polished.
Upholstery vacuumed, cushions cleaned.
Hard floors vacuumed and mopped.
Hall, Stairs and Landing
Doors cleaned.
Cornice, coving, curtain and picture rails cleaned.
Mirrors cleaned and polished.
Windows, sills and ledges cleaned internally.
Upholstery and cushions cleaned.
Skirting boards and woodworks wiped and dust removed.
Cobwebs removed.
Bannister, stairway and railings wiped down.
Lights, light switches and fittings, lampshades, plugs and sockets cleaned.
Cupboards and furnishings cleaned.
All surfaces dusted and polished.
Hard floors vacuumed and mopped.
How do I book your cleaning services?
Call us anytime on 015510371 or 085 2727845. We would be happy to discuss your cleaning needs and requirements. You can also email us or use the booking form located on the home page.
Can I make special requests, adjustments or cancel my booking?
Yes, you can cancel as along as it is no more than 24 hours after your booking. If you have special requests or adjustments you want made, just give us a bell and we will accommodate.
How do I pay for the service?
You can pay online through our secure payment page or you can pay directly upon completion of cleaning service.
What are the domestic cleaners' work hours?
We can start cleaning as early as 7:00am or as late as 6:00pm.
Is there any guarantee that you will clean the property up to the standards you claim?
The cleaners follow agency approved checklists and each job is inspected by a supervisor to ensure the highest standards are maintained.
Do I have to pay extra for any congestion charges or parking fees?
No.
Do you provide all the cleaning materials and equipment?
Yes. We provide professional equipment and supplies, unavailable over the counter & provided by leading manufacturers. Our cleaning solutions are antibacterial, eco-friendly, asthma and allergy safe.
We remove all dirt, grease, limescale, leaving all areas of your house clean, sanitized and sparkling clean.
Do you clean carpets and upholstery?
Yes. You can add carpet cleaning or upholstery cleaning at a preferential price as combined service when you book.
How do you clean carpets?
We use top of the art technology, PROCHEM machines, renowned on the market for their soil and stain cleaning power and 3-stage vacuum and 120 psi diaphragm pump.
We provide hot water extraction professional carpet cleaning. Our award carpet cleaning system injects the hot cleaning formula deep into the carpet. The innovative brush technology scrubs and polishes individual carpet fibers. The enhanced suction motor removes the grime back into the cleaning machine.
Your carpets will be revitalized, removing dirt, grime, grease germs, allergens and even dust mites!
Can you provide the service while I am away from the property?
Yes, as long as you arrange a key pickup. To ensure satisfaction we take and send you photos of the completed service.
Do you charge by the hour or per job?
We charge per job which means our cleaners won't rest until the service has been completed to the highest standards.
What happens if the team misses something?
In the highly unlikely event that we miss something, notify us within 72 hours and we will reclean.
What happens if a cleaner damages something during the service?
You will be fully compensated.
Diligent Cleaning
Average rating:
17 reviews
Dec 7, 2020
Cleaning
The girls were over Saturday and I'm so pleased with the work they did. They were so quick and thorough, and left my apartment smelling amazing. Please forward my gratitude. Thanks so much again!


Aug 27, 2020
The team did an excellent job, were very helpful and thorough.
Aug 18, 2020
Great service
Bogdan and his team did a very thorough job inside and outside the house after replacing windows.
He takes his work very seriously and really tries to give 100 % to the job.
I would happily recommend this service.
Jun 11, 2020
I would just like to say thank you to the workers for such an amazing job. The offices look incredible and all the staff and partners are complimenting how well it looks. The team worked tremendously hard when they were here for the two days and we are very impressed with the service.
Sep 4, 2019
School Cleaning
The school is looking great thanks to the hard work of your team.
I greatly appreciate how you facilitated the cleaning of our school at such short notice and over the weekend.

Your team who were here are extremely hard workers and very nice to work with too. It was a pleasure to meet them. Please pass on my best wishes to them all.

Collette
Jun 30, 2019
So good! Highly recommend
This service made our house move so much smoother then we expected. The house was shining and the team were absolute professionals. Thank you for the excellent service.
May 30, 2019
Thank you!
We have just arrived home and the house is shining. Please pass on my thanks and I'll be back in touch for September.
Apr 17, 2019
Fast, professional
Asked for a quote on Friday morning, was able to have the team round on Monday morning, and the work was exemplary - both members polite, professional, enthusiastic and did a fantastic job. Would definitely use these services again.
Dec 7, 2018
5 stars all round!
I have used Diligent Cleaning's services twice now for an end-of-tenancy deep clean and I couldn't have been happier. I would highly recommend their services to anyone.

DEEP CLEAN
The deep clean was incredibly thorough; the cleaners did a fantastic job in both apartments. They not only did a fantastic job, they were very friendly and helpful! The fridge in one if the apartments was broken and they pointed this out to me as I hadn't picked up on this detail yet. I was very grateful to them. They also brought me around the apartment and pointed out a couple of other snags that they noticed.

BOOKING
Nicole was a pleasure to deal with in the booking process and her customer service style is commendable. She is efficient, personable and very friendly. Nicole made sure the process worked around my schedule and this was a huge help to me. I will be recommending them to everyone and using their services again. Moving apartment is a very stressful and difficult time in many ways. It was a pleasure to deal with a company that worked around me and made the whole process so stress free!
Nov 15, 2018
After Builders Clean
My mother and I got Diligent Cleaning to come and perform an after
builders clean on a number of rooms and the hallway of her house, after
some major building works. These parts of the house were really in bad
shape, with debris, dust, dirt and general upheaval. In places it looked
like a bomb site.
We were absolutely delighted with the service from Diligent Cleaning.
The two cleaning personnel turned up right on time and got to work
immediately. They were extremely courteous and pleasant throughout. The
transformation they made to the house during the morning was incredible
and my mother's house was transformed back to a clean, dust- and
debris-free, state. I cannot recommend Diligent Cleaning highly enough
and will certainly use their services again in the future.The service
they offer is outstanding, and is offered at a very competitive price.